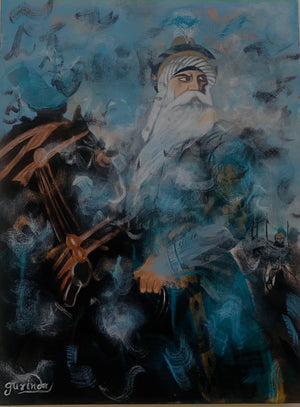 Nawab Kapur Singh Virk
Nawab Kapur Singh Virk (1697-1753) is considered the most revered, pivotal and legendary figures in Sikh history post 1716. Under his leadership decisions and courage, the Sikh community went through some of the darkest periods of its history. 
The founding father of the Sikh confederacy and Sikh Empire, he was the founder Dal Khalsa. Alongside Banda Bahadur who dominated the scene before him, he laid the foundations of the Sikh Empire and the eventual over -through of the vicious Mughal Empire. Today he is regarded by Sikhs to be of equal importance to Banda Singh Bahadur.